0122004574 fan forced element Electrolux Chef westinghouse simpson Ego element pt number: 2035050 030 2200w. approx 205mm diameter.
This is a GENUINE European made ELECTROLUX& element.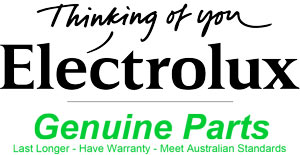 BEWARE! there are chinese copies of this element out there.& They are inferior. Some even have a smaller diameter and will snag the fan blade unless you change it. Don't risk buying cheap copies.
also replaces Kleenmaid part number 76X3719
Suits the following models (we suggest you type your model into the search box on the top right hand side of the screen rather than searching through this list)
EBC5451W*40, 4U608W*40, 62H682W*40, EBC5481W*40, PAK509R*40, PAK518W*40, PAK520W*40, PAK529B*40, PSN632S*40, PSN632W*40, EBC5481W*42, PSP632S, PSP632W, EBC5451*43, EBC5481*43, PEK1350W-L*40, PEK1350W-R*40, PEK1380W-L*40, PEK1380W-R*40, PEK1370W-L, PEK1370W-R, PEK1350W-L*43, PEK1350W-R*43, PEK1380W-L*43, PEK1380W-R*43, PEK1370W-L*43, PEK1370W-R*43, EUEE63AS*40, PXN688S*40, PXN688W*40, PXN698S*40, PXN698W*40, PDN790S*40, PDN790W*40, PDN794S*40, PDN794W*40, EXC624S*40, EXC624W*40, PPP776S, PPP776W, PGP657S, PGP657W, PGP659S, PGP659W, PXP688S, PXP688W, PXP698S, PXP698W, PDP790S, PDP790W, PDP794S, PDP794W, EDEE63AS*41, EUEE63AS*41, EUEE63AS*42, PDP790S*02, PDP790W*02, PXP688S*02, PXP688W*02, PXP698S*02, PXP698W*02, EDEE63AS*42, PDP794S*02, PDP794W*02, POPS663S*02, POPS663W*02, POPS668S*02, POPS668W*02, PPP776S*02, PPP776W*02, PGP657S*02, PGP657W*02, PGP659S*02, PGP659W*02, EUEE63AS*46, 63H906S*40, 63H906W*40, 63H914S*40, 63H914W*40, PON663S*40, PON663W*40, PON667S*40, PON667W*40, PON668S*40, PON668W*40, PON781S*40, PON783S*40, PGN657S*40, PGN657W*40, PGN659S*40, PGN659W*40, EDEE63AS*40, PONS663S*40, PONS663W*40, PONS667S*40, PONS667W*40, EOC624S*40, EOC624W*40, EOC644S*40, EOC644W*40, EOEE62AS*40, EOEE63AS*40, EOEM61AS*40, PPN776S*46, PPN776W*46, PPN778S*46, PPN778W*46, POP663S, POP663W, POP667S, POP667W, POP668S, POP668W, POPS663S, POPS663W, POPS668S, POPS668W, EOEE62AS*41, EOEE63AS*41, EOEM61AS*42, POP663S*02, POP663W*02, POP667S*02, POP667W*02, POP668S*02, POP668W*02, PPN776S*47, PPN776W*47, PPN778S*47, PPN778W*47, EOB305X, EOB307X, EUEE63AS*47, EDEE63AS*47, EOEM61AS*47, DSN635S*40, DSN635W*40, DSP635S, DSP635W
May be known by other part numbers including: 1558040, 1636420, 1558097, 1558134, 1558089, 1566437, 1886457