062057004 F/F Element to suit 2500W Delonghi Oven
Items listed for wall Ovens may be suitable for upright stoves, cooktops and freestanding ranges.
Online Appliance Parts can supply a complete range of Genuine Delonghi Spares. If you can't find the spare part you are looking for, please contact us and we'll be happy to help you.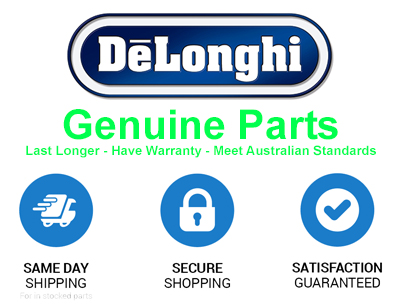 Replaces part numbers: 1654115, 1747886, 10804, 482657, DL062057004, FE-07, 482325, 062057
Suits Models: DMFPW - DMFPW, DMFPSI - DMFPSI, LMFPS - LMFPS, DOMFPW - DOMFPW, D61E - D61E, D61GW - D61GW, D61G - D61G, D916GWF - D916GWF, L91GW - L91GW, DEFV908BK - DEFV908BK, D906GII - D906GII, D906GWF - D906GWF, A106G - A106G, D90G - D90G, D926GWF - D926GWF, A1026G - A1026G, FEG900, FEC600, FEG605X, FEG900X, FEG600X, FEG905X, D916GWF, D926GWF, DE926GWF, A106G, DE906GWF (C9S0DA009X), DE906GWF (C9S0DA006X), DMFPS62, DS61GW, D61GW, D61GII, Dmfpw, D90G, D906GII, Domfpsi, D61E, D906GWF
Also suits some Euro models.
Compatible with:

Delonghi
Product Code: 062057004