31328004 Halogen Lamp Assembly Omega Rangehood

Suits Omega Rangehood model(S)& OR914CXA and more in the list below.
Online Appliance Parts can supply a complete range of replacement parts for OmegaAppliances. If you are unsure whether this part is the correct one for your model, please email us. We're happy to help.
May be known by other part numbers including: 114313, 31328003, 1673414, 1791324, 1713130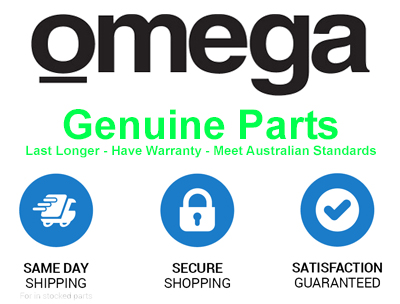 Suits Models: OR908CXA, OR910CXA, OR912CXA, OR914CXA, FHEE30A9S, TB4900HA, TB10900HA, FHEE22A6S, FHEE22A9S, BG96A9900MM, FHEE65A6S, FHEE95C9S, FHEE97B9S, FHEE229SC9S, CHEM52A6S, CHEM52A9S, BG96A600MM, RVSFGC90, D8900HASS, D12900HASS, FHEE61A9S, FHEE91A9S, FHEE96A6S, FHEE96A9S, FHEE97B12S, MCFHEEA98A9S, RV900CSS, RV600CSS, RVGC600SS, VGC90SS, RVGC900SS, RVSFGC6O, BG96A900MM, TB10900HASS, D10900HA, LOF26A9S, FHEE26A9S, D8900HA, K224-1, RHCV9G, RHCVI9G 900 VETRO, IAF9SE1, OR906CXA, FHEE61B6S, FHEEA98A9S, IHEE8O, IHEE86A, FHEE98A9S, D6900HASS, OR907CXA
Brand: Omega
Product Code: 31328004