Part Number 481927328445 Switch, Energy Regulator Double to suit Whirlpool Stove
Items listed for Stoves may be suitable for Cooktops, Wall Ovens or Underbench Ovens.
Maytag and Whirlpool parts may be cross-compatible with each other
Online Appliance Parts can supply a complete range of Genuine Whirlpool Spare Parts. If you can't find the spare part you are looking for, please contact us and we'll be happy to help you.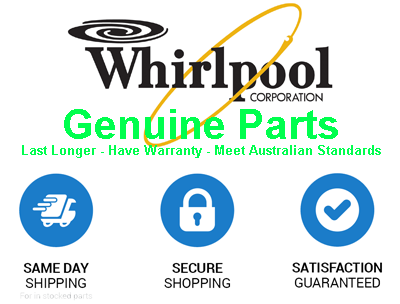 May be known by other part numbers, including: 1547252, 700878
Suits Models: AKM330AR, AKM330AV, AKM330BR, AKM330GR, AKM330IX, AKM330NA, AKM330WH, AKM330BR, AKM330IX, AKM330WH, Whirlpool Generation 2000 EH824BR, BEH824WH, BEH824IX, G2PHE6BR, G2PHE6SS, G2PHE6WH, G2PHE61BR, G2PHE61SS, G2PHE61WH, G2PHERBK, G2PHERGR, G2PHERWH, APEH1BR, Whirlpool Ram Next Dimension APCEH1AR, APCEH1BR, APCEH1GR, APEH1BR, APEH1GR, APEH1IX, APEH1WH


Product Code: 481927328445