6615JB2005A Defrost Thermostat LG Fridge GENUINE Part Appliance Spare Parts online
Online Appliance Parts can supply a complete range of Genuine LG Spare Parts. If you can't find the spare part you are looking for, please contact us and we'll be happy to help you.
Otherwise known as a termination thermostat.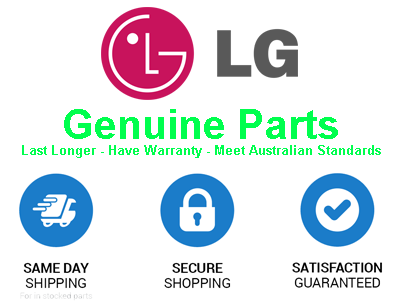 May be known by other part numbers including: 688941, 624456, DA47-00095A, 6615JB2005C
Suits Models: GN-253SQA - GN-292SC, GN-S303GCA - GN-S352GC, GN-S339GCA - GN-S392GC, GN-S339GTA - GN-S392GTC, GN-S402GCA - GN-S462GC, GR-262SQ, GR-262SQA, GR-292SQ, GR-292SQA, GR-349SQF, GR-349SQF, GR-349STQ, GR-349STQ, GR-389STQ, GR-602TVPF, GR-642AP - GR-642AVP, GR-R463JCA - GR-R522JQA, GR-S352GC, GR-S392QTC, GR-S462GC, GR-S512GC, GR-S592GC, GR-S642AQ - GR-S642AVQ, GR-S642AT - GR-S642ATQ, GR-S702AQ - GR-S702AVQ, GR-T632DVQ, GR-T692DVQ, GR-T712DVQ - GR-712DVQF
Brand: LG
Product Code: 6615JB2005A