Soak + Booster Stain Remover 1kg

AKTIVO Soak + Booster Stain Remover is a super concentrate that will get your clothes cleaner even when you thought laundry detergent was enough. Containing enzymes that will add a special treatment to get your whites whiter, it is also suitable to be used in all water environments. In the wash AKTIVO Soak + Booster along with the laundry liquid or powder, will release an activated reaction which results in safe and effective removal of most stubborn stains. Our powder is a biodegradable product, containing colour safe oxygen bleach and must be dissolved fully. Garments must completely be submerged in the solution. We recommend for best results use Aktivo Soak + Booster Stain Remover in conjunction with AKTIVO Ultra Concentrate Laundry Liquid or Powder.

•Used for a soaker for stubborn stains or a booster added to the wash cycle
•Contains colour safe oxygen bleach to remove stains
•Phosphate free and biodegradable
•Activated oxygen bleach to work in lower washing temperatures
•Pleasant floral fragrance

Directions: Refer to packaging for dosage for soaking or adding to the wash cycle as a booster.
Replaces part numbers: ACC020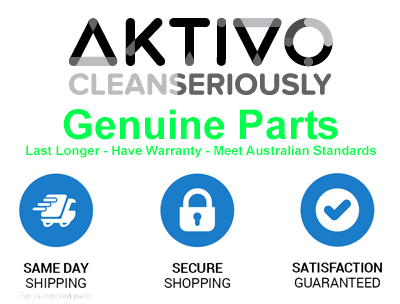 Compatible with:

AKTIVO
Product Code: LD1SB