Part Number 674000600129 Drain Pump to suit Omega, Everdure and Blanco Dishwasher
Omega, Everdure and Blanco parts may be cross-compatible with each other.
Online Appliance Parts can supply a complete range of Genuine Omega Spare Parts. If you can't find the spare part you are looking for, please contact us and we'll be happy to help you.
This part is GENUINE, purchased form Omega. If you find this pump significantly cheaper somewhere else, it will be an after-market copy.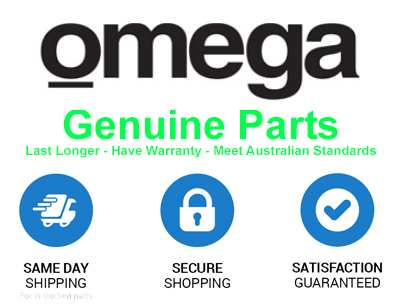 May be known by other part numbers including: 1756670, M1434888
Suits Models: BDW146X, BDW34X, BDW45X, BFD645X, BFID346X, BSID346X, DWF146PC, DWF146SC, DWF146WC, DWF614SS, DWF614WE, ODW300X, ODW507TXB, ODW702WB, ODW702XB, ODW704WB, ODW704XB, ODW707XB, ODW717WB, ODW717XB, OFI604A, PL403A.
Brand: Smeg
Product Code: 674000600129