Part Number AGF80300704 Water Filter to suit LG Refrigerator
We Guarantee this part to be the original Water filter supplied by LG Australia. Beware cheap imitations, some of which are even being sold with LG labels.
Online Appliance Parts can supply a complete range of Genuine LG Spare Parts. If you can't find the spare part you are looking for, please contact us and we'll be happy to help you.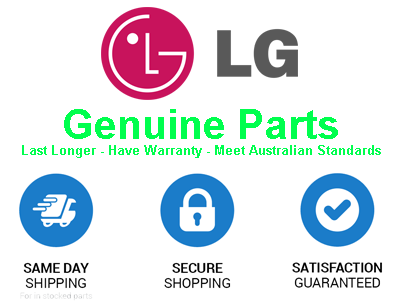 Suitable for models: GF-D708BSL, GF-D708MBSL, GF-L570MBL, GF-L570PL, GF-L708PL, GF-V570MBL, GF-V708BSL, GF-V708MBSL, GF-V910MBSL LFXC24796D, LFXC24796S, LFXS30796D, LFXS30796S, LMXC23796D, LMXC23796S, LMXS30796D, LMXS30796S, LSFXC2496D, LSXC22396D,LSXC22396S, LSXS26396S, SG-5I700TSL
May also be known as part number: 1958743, 2264984, 1946872, M1550627, M1542461. Previously known as part numbers: ADQ74793501, MDJ64844601
Product Code: AGF80300704