Part Number GYJXJ4680812 Belt to suit Omega Clothes Dryer
The belt appears an Opaque White colour. some of the original belts on these dryeres were a blue-green colour, but they are now made clear.
Please note: This belt is NOT THE SAME as the common simpson dryer belt. If you fit a simpson Dryer belt to this dryer you will kill your dryer. If you find someone claiming to have these Omega Belts for 'twenty bucks', it's the WRONG BELT! We will sell it to you for ten bucks. It's still the wrong belt.
Online Appliance Parts can supply a complete range of Genuine Omega Dryer Spare Parts. If you can't find the spare part you are looking for, please contact us and we'll be happy to help you.

May be known by other part numbers including: DM4KG76, M1532542, 1775755, 2298601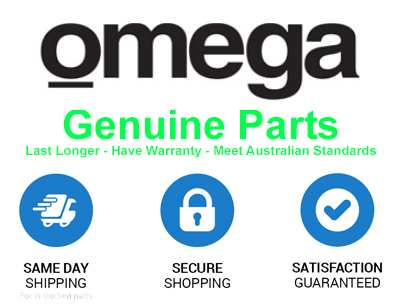 Suits a range of dryers which all share a common platform. Models include:
Baumatic dryers BD45KG, BD4KG,
Euromaid Dryers: CD6KG, CD7KG, DE6KG, DM4KG, ED45KG, ED4KG;
Omega Dryers: OCD40WA, OCD45W, OCD60W;
Brand: Omega
Product Code: GYJXJ4680812