Part Number 0122004403 Low Profile Ego Element 2000W to suit Electrolux Cooktop

This is a genuine Electrolux element (who are the manufacturers of chef, simpson westinghouse and AEG) The element itself is made by 'EGO', and bears ego part number 12.88463.103 (large) and 12.84463.003 (small) It has a low profile Chrome trim attached which is 5mm tall. The wires attach via screw terminals.
Fits many stoves including Chef, Simpson, Westinghouse, whirlpool & more.
Corresponding parts:
Small: 1500W 6" 0122004404
Large: 2000W 8" 0122004403
May be known by other part numbers including: 1548786, 1555820, 1567822, 3130648, 3401, 35611, 445773, 9767, EF13.88463.103, EF13.88463.103E, ES4542, 39227, HRL18-4S, gev490184, 2402, HRL14-4
Suits Models: PHH266W*07 PHH266MK*07 PHH266K*07 75C804W*00 75C805W*00 61C811W*03 61C915W*03 61C920W*03 64C946W*14 POH774W*00 64C354W*00 PHH466K*00 PHH466W*00 75C975W*00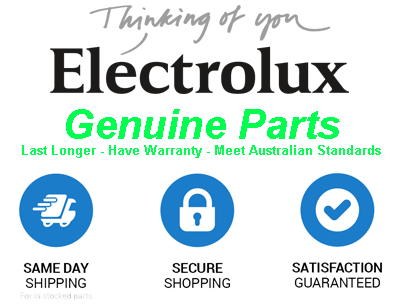 Related Products