Part Number
0136400026
Valve Inlet 12Mm 4LT
to suit
Dishlex Dishwasher
Electrolux are the owners of the AEG, Chef, Dishlex, Electrolux, Kelvinator, Simpson and Westinghouse names, as well as older Hoover. Parts for any of these brands may be cross-compatible with each other.
Online Appliance Parts can supply a complete range of Genuine Dishlex Spare Parts. If you can't find the spare part you are looking for, please contact us and we'll be happy to help you.
VALVE ASSEMBLY- When replacing 8905146 & 0136400041 valve inlet, the following components also need to be ordered: 0571400167- Hose Syphon Break & 0005400059- Clamp.
Valve Details: Inlet 3/4" BSP (actual thread diameter 1"), outlet 13mm. 240Volt AC, 50Hz. 6.4mm spade terminals.

May be known by other part numbers including: 1614672, 1610566, 5220FR1280G, 8905146, W035G, 0136400041, W055DW, DWS032, 13640014, 0136400014
Suits Models: DX500FBS DX500FBK DX500FWW DX500ISB DX500IBK DX500IWW 52B850SG 52B850SH*01 52B850WH*01 52B950WHincorrect 52B950WH*01 52B950WH*01 52B980SH*01 52B980WH*01 52B850WH*04 52B855SH*04 52B950WH*04 52B980WH*04 52B985SH*04 52B855SH*00 52B985SH*00 SB92OWH*04 SB921KH*04 SB921WH*04 SB930SH*04 SB931SH*04 SB932SH*04 SB920WH*04 SB9o5WH*04 SB905WH*04 SB930SH*00 SB931SH*00 SB932SH*00 52B850SH*00 52B850WH*00 52B950WH*00 52B980SH*00 52B980WH*00 SB920WH*00 SB920SH*00 SB921WH*00 SB921KH*00 SB921SH*00 SB920SH SB920WH*01 SB921KH SB921SH SB921WH*01 SB922SH*01 52B980SG SB905WH*01 52B850SH 52B980SH 52B850SG*00 52B850WG*00 52B950WG*00 52B980SG*00 52B980WG*00 SB920WG*00 SB921KG*00 SB921SG*00 SB921WG*00 SB905WG*00 52271000 52371000 52571000 53271000 53571000 52235000 52255000 52265000 52275000 52285000 52535000 52555000 52565000 52575000 52585000 53275000 53575000 54551000 52A860BB 52A860BW 52A860FB 52A866BW 52A880BB 52A880BW 52A880MB 52A880MW 52A960BB 52A960BW 52A960IB 52A960IW 52A980BB 52A980BW SA906BE*00 SA904B*00 SA904B*03 SA904B*04 SA904B*01 SA904B*02 SA906B*00 SA906B*01 SA906B*02 SA906B*03 SA906B*04 SA906B*05 SA906BE*01 SA906BE*02 SA906BE*03 SA908B*00 SA908B*01 SA908B*02 SA908B*03 52B840BW*00 52B900BC*04 52B900BW*04 52B900IC*04 52B900IW*04 SB920WE*00 SB921KE*00 SB921WE*00 SB920WE*04 SB921KE*04 SB921SE*04 SB921WE*04, Miele G527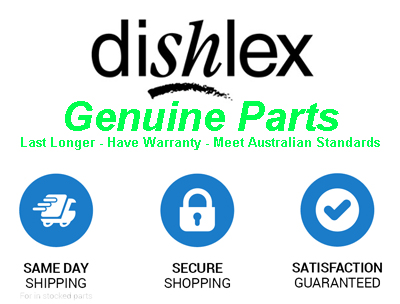 Related Products