Part Number 1801-20 (SO-01) Hotplate Socket to suit Chef Cooktop
This part is not held in stock in our warehouse. It will usually ship to you about 5 days after you order is received.
Items listed for Cooktops may be suitable for Upright stoves, Cooktops and Freestanding ranges.
Electrolux are the owners of the AEG, Chef, Dishlex, Electrolux, Kelvinator, Simpson and Westinghouse names, as well as older Hoover. Parts for any of these brands may be cross-compatible with each other.
Online Appliance Parts can supply a complete range of Genuine Chef Spare Parts. If you can't find the spare part you are looking for, please contact us and we'll be happy to help you.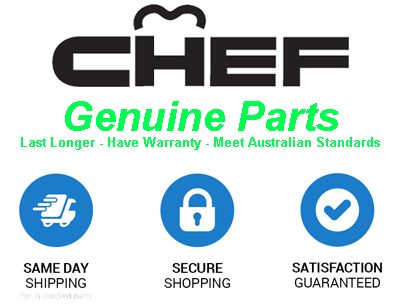 May be known by other part numbers, including: 1801-20S, 33914, 3980610, E1000, ES4184, ES4501, SO-01