Part Number 241709806 Ice Maker Wse6070Wa Electrolux Fridge Appliance Spare Online
Items listed for Fridges may be suitable for Freezers.
Electrolux are the owners of the AEG, Chef, Dishlex, Electrolux, Kelvinator, Simpson and Westinghouse names, as well as older Hoover. Parts for any of these brands may be cross-compatible with each other.
Online Appliance Parts can supply a complete range of Genuine Electrolux Spare Parts. If you can't find the spare part you are looking for, please contact us and we'll be happy to help you.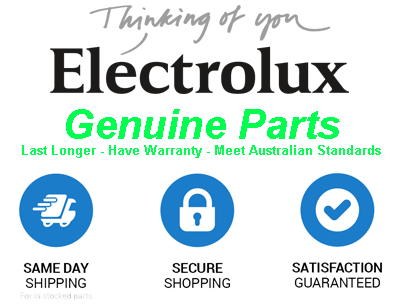 May be known by other part numbers, including: 1598448, 1448996
Suits Models: WSE6070WA*4 WSE6070WB WSE6070SB WSE6070PB WSE6070SA WSE6070WA HSE6070SB-XE 925042566 ERE6070SX-XE 920404153 WSE6070PB*06 WSE6070SB*06 WSE6070WB*06 WSE6070SA*4 WSE6970PA WSE6970SA WSE6970WA WSE6070PB*07 WSE6070SB*07 WSE6070WB*07 ESE6077SA*06 WSE6970SE WSE6970WE ESE6077SA ESE6078WA ESE6078WA*05