306094P Fisher Paykel Freezer Fan With Panel 635 Series
Size 18 1/2" x 11 15/16"
Item #& 306094P
Dimensions:

470mm x 304mm.

Freezer fan to suit most 635mm wide cabinets.
Suits certain model numbers beginning with: E331, E372, E381, E402, E411, E415H.
NOTE: Will not suit older models manufactured prior to Nov 1998.
May be known by other part numbers including:
881113, 1655315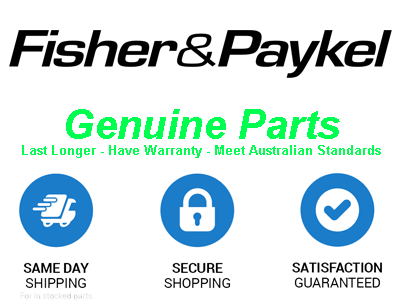 Suits Models:
E415H, E331T, E372B 21777-A (E372BRE G FP WW), E372B 21786-D (E372BLX G FP SX), E372B 21785-C (E372BRX G FP SX), E372B 21786-A (E372BLX G FP SX), E372B 21868-B (E372BLT G FP WW), E372B 23593-A (E372BRT2 FP NZ), E402BLE 21780-D (E402BLE G WH), E372BLE G FP WH (23509-A), E402BLE 21780-A, E402BRE