306508 Tumbler Bearing Kit - Maytag
Dryers use two of these bearings in the front. It is suggested that both are replaced at the same time. Requires the use of a rivet tool. For rear drum support rollers order 12001541.
Made by Whirlpool. Whirlpool brands include Whirlpool, Maytag, KitchenAid, Jenn-Air, Amana, Magic Chef, Admiral, Norge, Roper, and others.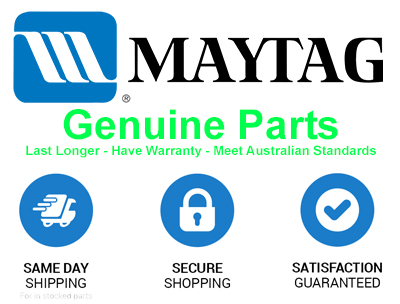 May be known by other part numbers including: 1309, 3-12941, 3-6508, 306508VP, 312941, AH1804752, DE747, EA1804752, ER306508, K35-603, 1548272
Suits Models: PS1804752, TJ306508, TJ90DE747, B0050KL2W0, B00DNC8Z36, B00DM8J5JY, B002GPG7UO, LDE7304AGE, LDE9806GGE, MUE15MNAGW, MDG27CSAGW, MDG16CSDGW, MDG12CSAGW, MDE8550BGW, MDE7550AGW, MDE3050AGW, MDE26CSAGW, MDE16PDAGW, MDE16MNAGW, MDE16CSDGW, MDE12MNAGW, MDE10CSAGW, MDE16CSAGW, LDG7600AGW, DG19CS, DE412, MDE6400AGW, DE212