Part Number 32X4137 Rack Clips Grey 4x to suit Kleenmaid Dishwasher
Kleenmaid were not a manufacturer of appliances, they simply re-badged. Our Kleenmaid Spare parts are sourced from the overseas factories that made the machines for Kleenmaid, prior to them going out of business.
Online Appliance Parts can supply a complete range of Genuine Kleenmaid Spare Parts. If you can't find the spare part you are looking for, please contact us and we'll be happy to help you.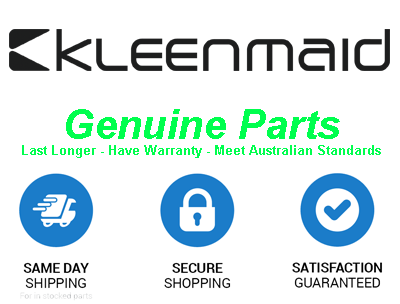 May be known by other part numbers including: 1655853
Suits Models: BFDW8 DW7S DW7W DW7B DW8S DW8B DW8W DW12WI DW13X DW16I DW17X DW17W DW18I DW20W DW20X DW21W DW21X DW22I DW23I DW25X DW25W DW26I DW27I DW36I DWSG50 DW35 DW36 DW37
Product Code: KLE-32X4137