Part Number 421171 Touch panel to suit Fisher & Paykel Washing Machine
Fisher and Paykel also provide Haier and Elba parts, and some parts may be cross-compatible.
Online Appliance Parts can supply a complete range of Genuine Fisher & Paykel Spare Parts. If you can't find the spare part you are looking for, please contact us and we'll be happy to help you.
Suits GW511, GW611, GW711, GW512, GW612, GW712.
Hint: Unplug your washing machine before replacing the stick on decal panel. If the old sticker is difficult to remove, and it is safe to operate a hair dryer near the machine, gently warm the old sticker to soften the adhesive. Remove old decal/panel before adhering new decal.
Note: Colour of the decal may vary slightly from the original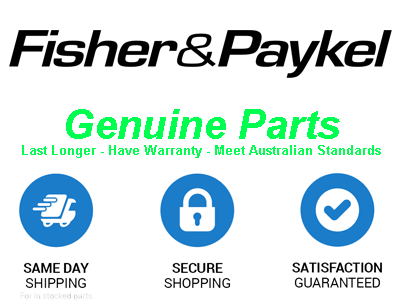 May be known by other part numbers including: 1650555, 1738826, 1421171