Part Number 424495P Suspension Rods PK4 Fisher & Paykel Washing Machine GENUINE Part Appliance Spare Parts online
Suits ALL Aquasmart Top Load Washers.

Fisher and Paykel also provide Haier and Elba parts, and some parts may be cross-compatible.
Online Appliance Parts can supply a complete range of Genuine Fisher & Paykel Spare Parts. If you can't find the spare part you are looking for, please contact us and we'll be happy to help you.
A set of 4 suspension rods.
May be known by other part numbers including: 421127P, 1655910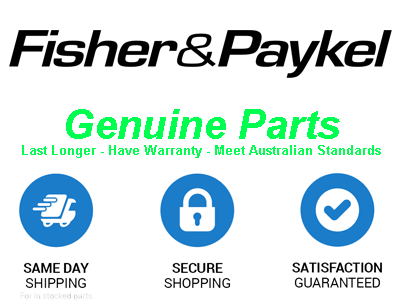 Suits Models: WL70T60CW1 - 93221-A - 93253-A, WL70T60CW2 - 93171-A, WL70T60DW1 - 93117-A - 93130-A - 93130-B - 93252-A, WL80T65CW1 - 93003-A - 93114-A - 93114-B - 93250-A, WL80T65CW2 - 93191-A, WL80T65DW1 - 93004-A - 93118-A - 93125-A - 93251-A, WL70T60CW, WL80T65DW, WL80T65C, WL70T60DW, WL80T65CW1