447750P Oven Grill Top Element 3300W Fisher & Paykel Parts

Top oven element. This is the element at the top of the oven cavity (includes the grill element).

Suits:

BI602 & BI452 models ending in R, RE, C, CE and HN
Will also suit all BI600, BI450, BI601 & BI451 models
Note: Will not suit combination ovens with microwave BI601XC.
May be known by other part numbers including: 05081, 447750, 540510, EF20.40263.000, 1617264, 1655877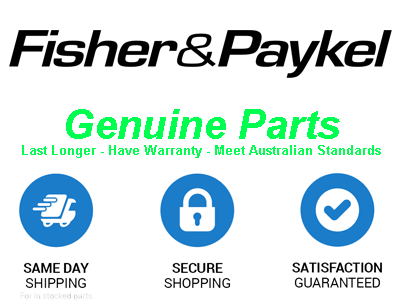 Suits Models: BI452R - 87827, BI452RE - 87903, BI601A - 87709 - 87710, BI602C - 87833 - 87835, BI602CE - 87837, BI601CTE - 87685 - 87686, BI601C - 87693 - 87694, BI601E - 84526 - 84527 - 84528 - 87425 - 87435 - 87444 - 87445 - 87459 - 87460 - 87704 - 87705 - 87706, BI601G - 87696, BI602HN - 87982, BI601QAA - 87741, BI601QASX - 87739, BI601QAE - 87740 - 87783, BI601QASE - 87742, BI601R - 87699 - 87700 - 87829 - 87831, BI601X - 87714, RA6102MAW - 87632, RA6102MEWS - 87633, RA6102AW - 87634, BI601A, BI602CWW, BI601R, B1601QASE, 601-451, BI601ED(WW), BI601E, BI601Q, BICT600E, BI600E, BI601C, BI600X, BI601X, RA6102MEWS, B1600X