Part Number 480111100188 Door Seal to suit Whirlpool Washing Machine
Maytag and Whirlpool parts may be cross-compatible with each other.
Online Appliance Parts can supply a complete range of Genuine Whirlpool Spare Parts. If you can't find the spare part you are looking for, please contact us and we'll be happy to help you.
Suits Models: WFE1485BD, AQUASTEAM1400, AQUASTEAM9759, AQUASTEAM9769B, AWOE8548, AWOE8558, AWOE8748, AWOE8758, AWOE8759B, AWOE9558, AWOE9558B, AWOE9759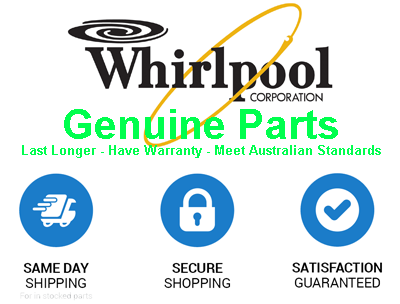 Product Code: 480111100188