481252888112 Wheel Basket Lower to suit Whirlpool Dishwasher
Online Appliance Parts can supply a complete range of Genuine Whirlpool Spares. If you can't find the spare part you are looking for, please contact us and we'll be happy to help you.
Electrolux are the owners of the AEG, Chef, Dishlex, Electrolux, Kelvinator, Simpson and Westinghouse names, as well as older Hoover. for any of these brands may be cross-compatible with each other.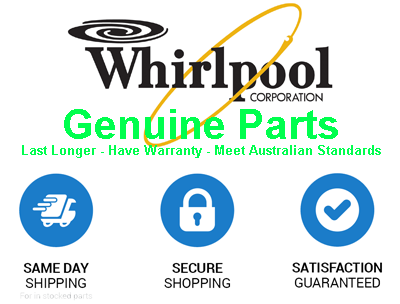 May be known by other part numbers, including: 481252888112, 1650043
Suits Models: ADP6000WH, 502.627.92 (8510 020 53000), 902.265.56 (8510 010 53000), DWHB80W (8542 400 53007), DWHB80W (8542 400 53010), DWHB80W (8542 400 53011), DWHB80W (8542 400 53012), DWHB80W (8542 400 53013), DWHB80W (8542 400 53014), 302.627.93 (8542 401 53050), 102.265.55 (8542 400 53050), ADP6515, 6ADP8966IMX, ADP5540
Compatible with:

Whirlpool
Product Code: 481252888112