5005JJ2022B Door Shelf Assembly to suit LG Refrigerator
Items listed for Fridges may be suitable for Freezers.
Online Appliance Parts can supply a complete range of Genuine LG Spares. If you can't find the spare part you are looking for, please contact us and we'll be happy to help you.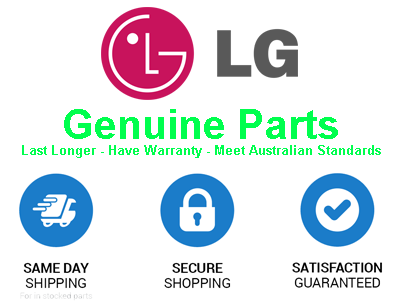 May be known by other part numbers, including: 1654965
Suits Models: GM-B208BVS - GM-B208JVAA, GM-B208STS - GM-B208JSAA, GM-B208WVS - GM-B208JQAA, GM-B208WVS, GM-B208ST, GM-B208BVS (GM-B208JVAA AWBRGAP), GMB208STS
Compatible with:

LG
Product Code: 5005JJ2022B