Part Number AGB73092601 Middle Spray Arm to suit LG Dishwashers
Online Appliance parts can supply a complete range of replacement parts for LG Appliances. If you are unsure whether this part is the correct one for your model, please& email us.& We're happy to help.
May Also Be Known as Part Number: 1711046, M1456659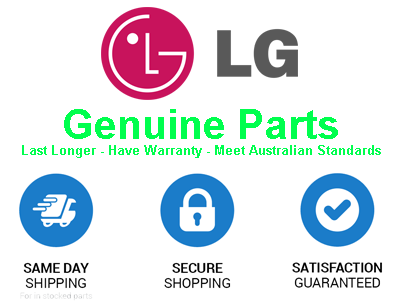 Suits models including: LD-1419M2 (D1419MF.ATTREAP); LD-1419T2 (D1419TF.ASTREAP); LD-1419W2 (D1419WF.ABWREAP); LD-1420B2 (D1420BF.ABPREAP); LD-1420I1 (D1458TB.ASTREAP); LD-1420I2 (D1459TB.ASTREAP); LD-1420T1 (LD-4204T1.ASTREAP); LD-1420T2 (D1420TF.ASTREAP); LD-1420W2 (D1420WF.ABWREAP); LD-1421T2 (D1421TF.ASTREAP).
Brand: LG
Product Code: AGB73092601