Part Number 532009P Energy Regulatolr Mdp110 Dual to suit Fisher & Paykel Stove
Items listed for Stoves may be suitable for Upright ranges, Cooktops and Ovens.
Fisher and Paykel also provide Haier and Elba parts, and some parts may be cross-compatible.
Online Appliance Parts can supply a complete range of Genuine Fisher & Paykel Spares. If you can't find the spare part you are looking for, please contact us and we'll be happy to help you.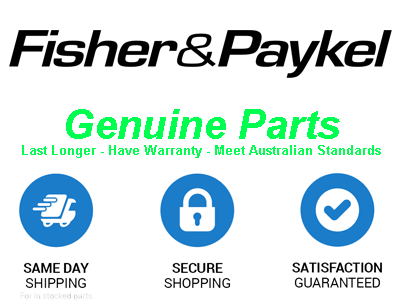 May be known by other part numbers including: 1547309, 1712326, 355815, 532009, ESCMP110, FP355815, FP532009, MD3-110K, MDP110, NZ74912, NZ84068
Suits Models: CT6551S, 561F, CT5601F, CT655S, CT560X, CT560C, 560F, CT6551S B, CT5602FBK, CT5602FSS, CT5602FWW, CE905CBX1 (80658-B AA GB), CE905CBX1 (80658-A), CE604CBX1 (80657-B), CE604CBX1 (80657-A), CT560F (87285 SS A), CT560F (87283 WW A), CT560F (87284 BK A), CT5601F (87404 WW AU), CT5601F (87405 BK), CT5601F (87406 SS), CE302CBX1 (80655-A), CE302CBX1 (80655-B)
This product has a minimum quantity of 10