611317 Contact - Reed Switch for Flow Meter

Suits BoschDishwasher models SMS63M08AU/12 SMS50E38AU/18 and more in the list below.
Online Appliance parts can supply a complete range of replacement parts for Bosch Appliances. If you are unsure whether this part is the correct one for your model, please email us. We're happy to help.
May be known by other part numbers including: 00611317, 1688195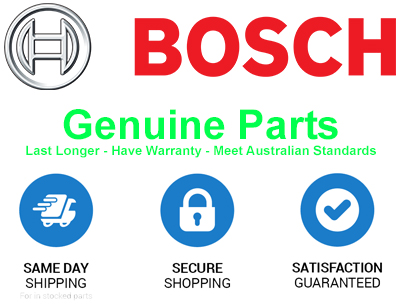 Suits Models: SMS63M08AU/12, SMS50E22AU07, SMS63M08AU12, SMS68M12AU01, SMS50E12AU43, SBI69M15AU25, SBI69M15AU23, SMS40M12AU80, SMS40M08AU86, SMS40M08AU82, SMS68M12AU82, SMS68M12AU80, SMS68M02AU55, SMS68M12AU86, SBU69T05AU01, SMU50E55AU50, SMU50E05AU07, SMS69M18AU51, SMS50E22AU, SMU50E15AU, SMV88TX01A11, SMS68M32AUB4, SMI50M05AUB3, SMS50M28AU98, SMS68M02AU, SMS68M38AUD2, SMS40E08AU34, SN26E281AU50, SMS68T08AU50, SN46M582AU93, SMS40E08AU45, SMS63M08AU25, SMS68M02AU12, SMS63M08AU28, SMI50E25AU01, SMS68M02AU23, SMS50E32AU03, SMS68M12AU73, SC76M530AU01, SCE53M05AU01, SMI50E25AU43, SMS50E42AU44, SMS63M08AU44, SBI69M15AU01, SBI69M15AU18, SBI69M15AU21, SBI69M15AU22, SMU69M05AU25, SMU68M05AU25, SMS50E22AU28, SMS50E12AU07, SMU50E15AU01, SMS63M08AU07, SBI69M15AU52, SBI69M15AU51, SBI69M15AU55, SBV69T00AU01, SBV69T00AU11, SBV69T00AU16, SBV69T00AU18, SBV69T00AU21, SBV69T00AU22, SBV69T00AU23, SBV69T00AU25, SBV69T00AU28, SBV69T00AU32, SBV69T00AU43, SBV69T00AU44, SBV69T00AU50, SBV69T00AU51, SBV69T00AU52, SBV69T00AU55, SMS40M02AU01, SMS40M02AU73, SMS40M02AU80, SMS40M02AU82, SMS40M02AU86, SMS40M08AU01, SMS40M08AU73, SMU50E15AU28, SBI69M15AU44, SBI69M15AU43, SMS40M08AU80, SMU68M05AU01, SMS50E12AU28, SMS50E12AU25, SBI69M15AU32, SMS50E12AU32, SMS50E12AU44, SMS50E12AU51, SMS50E12AU52, SMS50E12AU55, SMS50E22AU01, SMS50E22AU21, SMS50E22AU25, SMS50E22AU32, SMS50E22AU43, SMS50E22AU44, SMS50E22AU51, SMS50E32AU01, SMS50E32AU02, SMS50E32AU04, SMS50E32AU06, SMS50E32AU07, SMS50E32AU09, SMS50E32AU13, SMS50E32AU18, SMS50E32AU25, SMS50E42AU51, SMS50E42AU52, SMS50E42AU55, SMS50E52AU01, SMS50E52AU50, SMS50E52AU55, SMS50E52AU68, SMS53E02AU01, SMS53E02AU50, SMS53E02AU55, SMS63M08AU01, SMS63M08AU21, SMS63M08AU32, SMS63M08AU43, SMS63M08AU50, SMS63M08AU51, SMS63M08AU52, SMS63M08AU55, SMS63M18AU01, SMS63M18AU73, SMS63M18AU80, SMS63M18AU82, SMS63M18AU86, SMS63M28AU01, SMS68M02AU01, SMS68M02AU07, SMS68M02AU18, SMS68M02AU21, SMS68M02AU25, SMS68M02AU28, SMS68M02AU32, SMS68M02AU43, SMS68M02AU44, SMS68M02AU50, SMS68M02AU51, SMS50E12AU21, SMS50E12AU01, SBI69M15AU28, SMU68M05AU28, SN26M230AU01, SMS68M28AU80, SMS40M18AU80, SMS68M22AU80, SN26M230AU82, SN26M230AU86, SN26M830AU01, SN26M830AU82, SN26M830AU86, SN26M881AU01, SN26M891AU01, SN26M891AU43, SN26M891AU44, SN26M891AU50, SN26M891AU51, SN26M891AU52, SN26M891AU55, SN26M892AU01, SN26M892AU70, SN26M892AU73, SN26M892AU76, SN26M892AU80, SN26M892AU82, SN26M892AU86, SPS60M08AU01, SPS60M08AU19, SN66T092AU01, SN66T092AU70, SN66T092AU73, SN66T092AU74, SN66T092AU76, SN66T092AU80, SN66T092AU82, SN66T093AU01, SN66T093AU70, SN66T093AU73, SN66T093AU74, SN66T093AU76, SN66T093AU80, SN66T093AU82, SN66T093AU86, SX66T090AU01, SX66T090AU11, SX66T090AU16, SX66T090AU18, SX66T090AU21, SX66T090AU22, SX66T090AU23, SX66T090AU25, SX66T090AU28, SX66T090AU32, SX66T090AU43, SX66T090AU44, SX66T091AU01, SX66T091AU43, SX66T091AU44, SX66T091AU50, SX66T091AU51, SX66T091AU52, SX66T091AU55, SX66T093AU01, SX66T093AU70, SX66T093AU73, SX66T093AU74, SX66T093AU76, SX66T093AU80, SX66T093AU82, SX66T093AU86, SBV63M00AU01, SBV63M00AU13
Brand: Bosch
Product Code: 611317