Part number 6549W1S011B Drive Motor LG Microwave GENUINE Part Part Appliance Spare Parts online.
(previously 6549W1S017A)

Online Appliance Parts can supply a complete range of Genuine LG Spare Parts. If you can't find the spare part you are looking for, please contact us and we'll be happy to help you.
0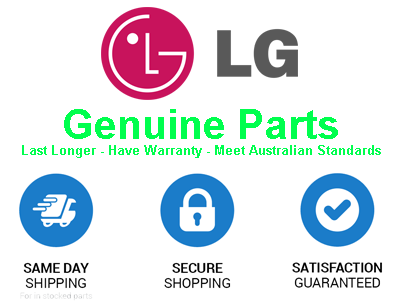 May be known by other part numbers including: 1511350, 660992, 600986, 600983, 1510883, 1653802, 602369, 6549W1S011A, 6549W1S017E, 6549W1S011B, 6549W1S015A, 6549W1S021B
Suits Models: MS-1942G, MS1949G, MS2041F, MS2042D, MS2042DB - MS2042D, MS2042U, MS3042G, MS3042X, MS3446VRB - MS3446VR, MS3446VRL - MS3446VLR, MS3446VRW - MS3446VR, MS3448GRK - MS3448GRSK, MS3448XRS
Brand: LG
Product Code: 66549W1S011B