Part Number 697410197 Upper Basket Roller to suit Smeg Dishwasher
Omega, Smeg and Blanco parts may be cross-compatible with each other.
Online Appliance Parts can supply a complete range of Genuine Smeg Spare Parts. If you can't find the spare part you are looking for, please contact us and we'll be happy to help you.
Measurements: Wheel diameter 27.3mm, thickness - 5.8mm, total length including axle - 26mm.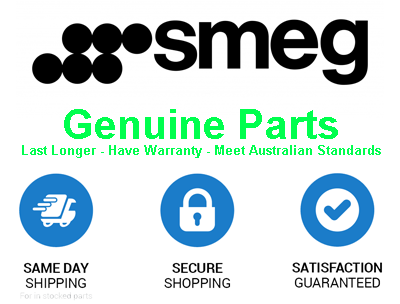 May be known by other part numbers including: 1673474, 1673105, 767410114, 767410133, 690370326
Suits Models: BDW4610X, ODW204X, DWA147X, DWA314D, DWAU157XT, PL663X, SA623X, SA4510X-1, SA-8210X-1, SA8210X-7, SA8211X-1
Brand: Smeg
Product Code: 697410197