Part Number 792970244 Drain Pump to suit Smeg Dishwasher
Omega, Smeg and Blanco parts may be cross-compatible with each other.
Online Appliance Parts can supply a complete range of Genuine Smeg Spare Parts. If you can't find the spare part you are looking for, please contact us and we'll be happy to help you.
Specifications: With thermal protector. Connection Rast 2.5. With bayonet joint 3 contacts. 30W, 220/240V, 50Hz, 0,20A. Model: M255.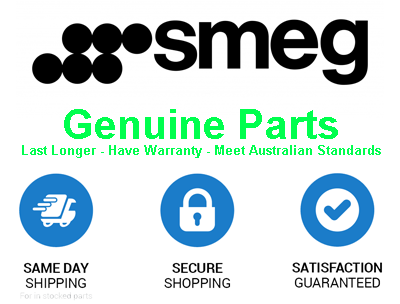 May be known by other part numbers including: 1807246, 1691722, 1511480, 1555151, UNI204
Suits Models: BDW4610X, ODW204X, DW6011, DW6010
Brand: Smeg
Product Code: 792970244