Part Number 842240 Closing Hook Door Stop LH to suit Fisher & Paykel Fridge
Fisher and Paykel also provide Haier and Elba parts, and some parts may be cross-compatible.
Online Appliance Parts can supply a complete range of Genuine Fisher & Paykel Spare Parts. If you can't find the spare part you are looking for, please contact us and we'll be happy to help you.
Suits model numbers beginning with RF610.
For right hand side door closing hook see part number 842239.

May be known by other part numbers including: 1874855, 1842240, 59500313, 819651
Suits Models: 24506-A RF610ADW5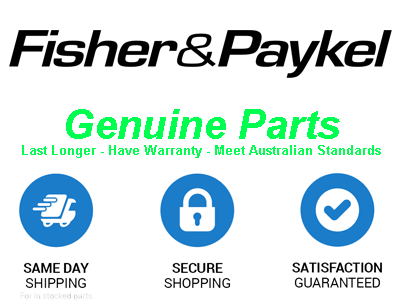 Related Products