Part Number 875309P Crisper Bin Fisher & Paykel Fridge GENUINE Part Appliance Spare Parts online
Fisher and Paykel also provide Haier and Elba parts, and some parts may be cross-compatible.
Online Appliance Parts can supply a complete range of Genuine Fisher & Paykel Spare Parts. If you can't find the spare part you are looking for, please contact us and we'll be happy to help you.
For models where the freezer is mounted at the bottom and the Crisper Bin sits on the refrigerator liner, not on a roll out tray. Bins sold individually.
Dimensions: Width 362mm x Depth 330mm x Height 215mm.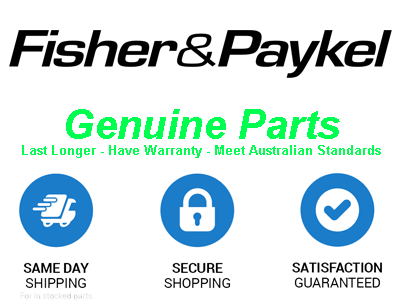 May be known by other part numbers including: 1649857, 880197, 883311, FP875309, FP880197, FP883311
Suits Models: N500B, C520B, C511B, E522B