882103 Crisper Bin T 790 Fisher Paykel Refrigeration Parts

Fisher & Paykel Crisper bin upright Large. Suits 790mm wide fridges with the freezer on the top.
Dimensions:
width 320mm x depth 240mm x height 250mm.
Models:
For refrigerator models where the freezer is on the top and the crisper bin sits on the bottom of the refrigerator - not on a roll out shelf.
Suits 790mm wide cabinets, models starting with: E521T, C520T, N510T.
Note:
Bins sold individually
May be known by other part numbers including: 876754, 880167, 882305, 882376, 883312, 1548115, 1649610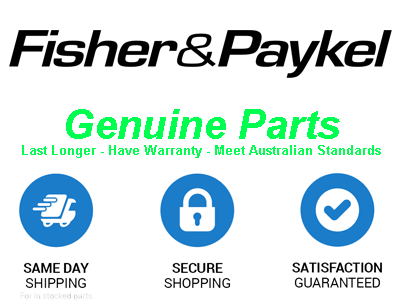 Suits Models: N510T, E521T, E522BRE