Part Number ARCFD Filter Charcoal (Single) to suit Electrolux Rangehood
Superseded by Part number ULX250
Electrolux are the owners of the AEG, Chef, Dishlex, Electrolux, Kelvinator, Simpson and Westinghouse names, as well as older Hoover. Parts for any of these brands may be cross-compatible with each other.
Online Appliance Parts can supply a complete range of Genuine Electrolux Spare Parts. If you can't find the spare part you are looking for, please contact us and we'll be happy to help you.
This part was made by Electrolux to replace the filter on a wide variety of Electrolux rangehoods.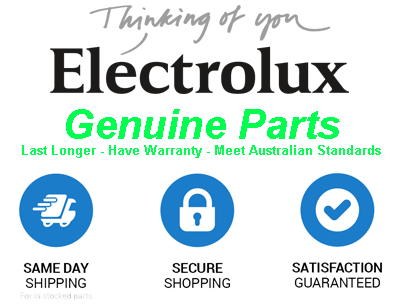 May be known by other part numbers including: 1589128, FILTF
Suits Models: RHN9W RHN9S RHN6W RHN6S WRJ600UK WRJ600US WRJ600UW WRJ603UW WRJ611US WRJ900US WRJ900UW WRJ903UK WRJ903UW WRJ911US WRH605IW WRH608IW WRH908IW REHR6W RFD602S RFD602W RFD902S RFD902W
Related Products