Part Number DA97-07661F Fridge Centre Bar L/H French Door to suit Samsung Fridge
Items listed for Fridges may be suitable for Freezers.
Online Appliance Parts can supply a complete range of Genuine Samsung Spares. If you can't find the spare part you are looking for, please contact us and we'll be happy to help you.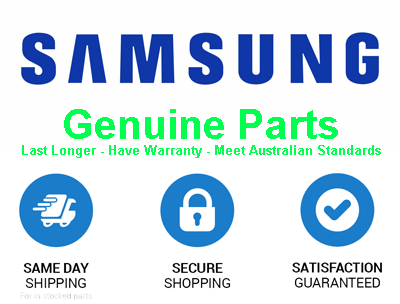 Suits Models: RF62WBPN - RF62WBPN2/XSA, RF67DEPN - RF67DEPN1/XSA, SRF527DSLST - RF62TBSL1/XSA, SRF528DIS - RF62TBPN1/XSA, SRF533DLS - RF62JBSL1/XSA, SRF579DLS - RF67DESL1/XSA, SRF583DLS - RF67QESL1/XSA
Brand: Samsung
Product Code: DA97-07661F