Part Number DVKFPW. Through the Wall Vent Kit, to suit Fisher & Paykel Dryers
Tis Kit Contains:
Low profile inlet

Low profile extension duct

Low profile wall outlet

Joint sealer tape and double side gasket pads for mounting
Online Appliance Parts can supply a complete range of Genuine Fisher and Paykel Spare Parts. If you can't find the spare part you are looking for, please contact us and we'll be happy to help you.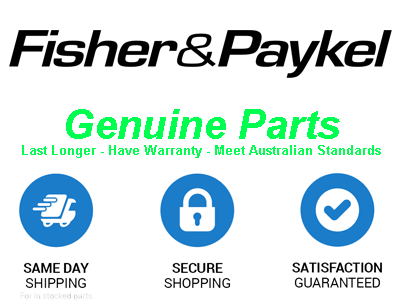 Suits Fisher and Paykel clothes Dryers including models: DE4060M1, DE5060G1, DE5060M1, DE6060G1, DE6060P1
May also be known as part number: M1526384

Related Products