H00330101843A Lint Filter Haier Washing Machine

Suits Haier Washing Machine model(S) HWMP55-918 and more in the list below.
Online Appliance Parts can supply a complete range of replacement parts for HaierAppliances. If you are unsure whether this part is the correct one for your model, please email us. We're happy to help.
May be known by other part numbers including: 1757255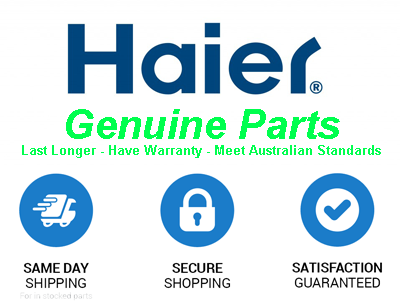 Suits Models: TWLWP50 ASP, HWMP60-118, HWMP55-918, HWMP60TLF, HWMP50F