Please note - this part is manufactured in China by Haier, and sold in Australia through Fisher and Paykel who are a subsidiary of Haier. We strongly recommend that customers buy the DSDW001 Basket instead. It comes from Europe and is in our opinion, a much higher quality basket then the original Chinese one. It goes straight into your Haier Dishwasher, and it costs less money.
Part Number H0120203384 Cutlery Basket to suit Haier Dishwasher
Haier also produce Appliances for Fisher & Paykel and other brands, and some parts are cross-compatible
Online Appliance Parts can supply a complete range of Genuine Haier Spare Parts. If you can't find the spare part you are looking for, please contact us and we'll be happy to help you.
Measurements: 235mm long x 130mm wide x 120mm deep. Handle is 115mm high from top of basket.
Features 8 compartments and removable handles.
May be known by other part numbers including: 1769027
Suits Models: DW60CCW1 DW60CCX1 DW60CEX1 DW60CEW1 DW60CDW3 DW60CDX3 DW60CRW3 DW60CRX3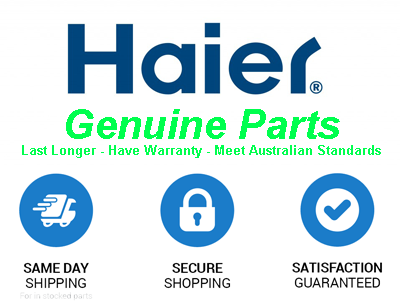 Brand: Haier
Product Code: H0120203384
Related Products