Part Number
50333
Door Hinge Large
to suit
Kleenmaid Oven
Items listed for wall Ovens may be suitable for upright stoves, cooktops and freestanding ranges. Kleenmaid were not a manufacturer of appliances, they simply re-badged. Our Kleenmaid Spare parts are sourced from the overseas factories that made the machines for Kleenmaid, prior to them going out of business.
Online Appliance Parts can supply a complete range of Genuine Kleenmaid Spare Parts. If you can't find the spare part you are looking for, please contact us and we'll be happy to help you.
May be known by other part numbers, including: S50333, 50336, KM50333, KM008, 6209060, 1654163, 1654123

Suits Models: FEC3, UEC, UEC5, UEO3, DEO3, UEO4, DEO4, WEO4, DEO5, WEO5, UEO5, DEO6, WEF6, WEO6, UEO6, DEO7, WEO7, UEO7, UEOM7, DEO7A, WEO7A, WEOM7A, UEO7A, UEOM7A, UEF7, WEG3, UEOM9, WEOM9A, UEOM9A, DEOM9A, FeD3B, WEO3, UEG2A, UEG3, WEF3, WEG2, WKF3, FER3, FEG, FER, WEOM7, FEC4, FECOMBIWOK4, FEC, DAs, DAS, DEO6, DEO7, WEO5, WEO6W, WEO6B, WEO6M, WEO7A, WEO7ANZS, FEC2, UEC, FeD3, FeD3A, FeD3B, FeD4, FEC4A, FECOMBIWOK4, FECCOMBIWOK4A, fits some St George machines.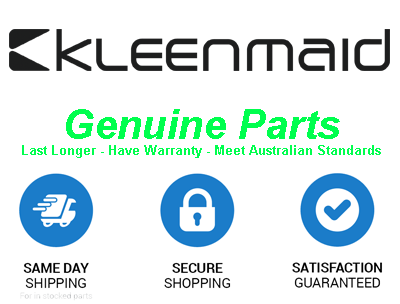 Related Products