Part Number H0120200964 Roller Lower Basket to suit Haier Dishwasher.
Please order H0120200345, which is the roller with the axle in it. Our experience has shown that it is rarely any use changing the roller without the axel, so we now only sell the wheel with the axle in it. We no longer stock this wheel separately.
Haier also produce Appliances for Fisher & Paykel ad other brands, and some parts are cross-compatible
Online Appliance Parts can supply a complete range of Genuine Haier Spare Parts. If you can't find the spare part you are looking for, please contact us and we'll be happy to help you.
This part is sold individually

H0120200965 for Axle to suit, if required separately.

May be known by other part numbers including: 1797531, 1712316, 672030100009, 0120200964, 673001000014, MDW12.LW.BSK.W
Suits Models: DW60CSW1, DW60CSX1, DW60CDW2, DW60CDX2, DW60CDW1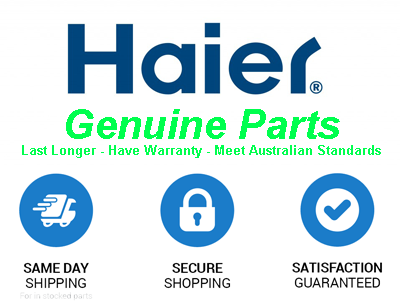 Brand: Haier
Product Code: H0120200964
Related Products