1450206 Pedestal Handle in Stainless/Silver
This is the small block that holds the handle out from the fridge. There are usually 3 per handle and 6 per side by side fridge.
Slightly different colour to the original 1444091 (which is no longer available). Buy the full set (x 6) for a complete colour match.
May be known by other part numbers including:
1444091, 1445145, 1449944, 1595380, 1597891, 1598714, 1876311, 1598470, 1548766, 1596155, 1595980, 1595393, 1595973, 1597221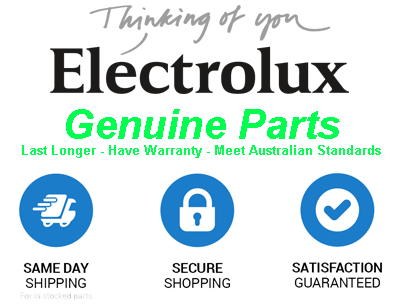 Suits Models:
HSE6070SB-XE, 925042566, ERE6100SX-XPH, 925042427, ERE6100SV-XT, 925042157, ERE6100SV-XE, 920404150, ERE6070SX-XE, 920404153, ERE6100SX-XT, 925042156, WSE6100PA*06, WSE6100SA*06, WSE6100PA*07, WSE6070PB*07, WSE6070SB*07, ERE6100SX-XSA, 925042633, RS645V *10, WSE6070PB, WSE6100SA *03, WSE6070SB, WSE6070PB *06, WSE6100PA, WSE6070SB *06, WSE6100PA *03, RS643V *10, WSE6070SA*4, RS663T, RS663V*07, WSE6100SA*1, WSE6100SA, WSE6070SA, ESM6600SA, RS663V*05, RS663V, RS643V*7, RS643V *05, RS643V, RS663V*7, ESM6470SA, ESM6600WA, ESM6470WA, SSM6100MA*3, KSM6100MB, SSM6100MB, SSM6100MA