0144300021 Mesh Lint Filter Assembly Electrolux Dryer Parts
Clothes dryer lint filter assembly, suits a large range of clothes dryers. This is for dryers that have the lint filter at the front of the dryer.
Online Appliance parts can supply a complete range of replacement parts for Simpson, Westinghouse and Electrolux Appliances. If you are unsure whether this part is the correct one for your model, please email us. We're happy to help.
May be known by other part numbers including: 1587555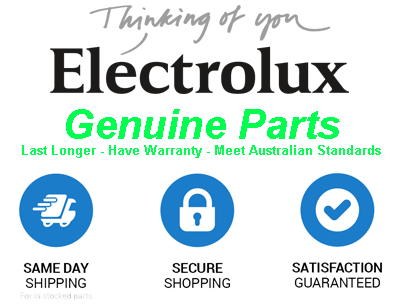 Suits Models: SDV401, 91600208201, 91600200304, 91600200104, 91600200000, 91600200001, 91600202700, 91600202701, 91600200100, 91600200101, 91600200300, 91600200301, 91600202800, 91600202801, 91600203100, 91600200002, 91600200003, 91600200102, 91600200103, 91600200302, 91600200303, EDS6051, 91600206300, WDV5051, 91600208100, 91600200004, EDV5051, 91600206100, EDV6051, 91600206200, 91600200005, 91600200105, 91600200305, 91600206102, 91600206202, 91600200600, 91600100501, 91600200700, 91600100601, 91600200006, 91600200106, 91600200306, 91600206103, 91600206203, 91600206101, 91600206201, EDV5552, 91600208500, EDV6552, 91600208600, 91600208200, SDV501, 91600208300, SDV601, 91600208400, WDV6051, 91600209600, 91600208101, 91600208102, EDV6051 91600206203, EDV6051 91600206200, EDV6051 91600206202, LD505E, EDV605S, EDV6051 91600206201, LD605EB*00, LD505EB*00, 39S600M*00, LD605EB*01, 39P400M, 39S500M, 39S600M, LD605EB, LD505EB*01, LD500B*00, LD505EB, EDV505, EDV605, EDE605A*00, 39S505EM*00, 39S500M*00, 39P400M*00