Part Number
D036K
Foam lint Filter
2x to suit
Simpson Dryer
Electrolux are the owners of the AEG, Chef, Dishlex, Electrolux, Kelvinator, Simpson and Westinghouse names, as well as older Hoover. Parts for any of these brands may be cross-compatible with each other.
Online Appliance Parts can supply a complete range of Genuine Simpson Spare Parts. If you can't find the spare part you are looking for, please contact us and we'll be happy to help you.
This suits all Simpson dryers with a black circular foam filter. Chances are, if you have a Simpson dryer and a foam filter, this will be the correct one for your machine.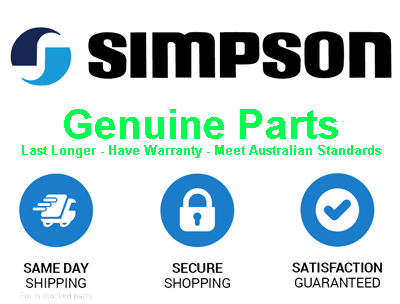 May be known by other part numbers including: 1653404, 0144002111, D036, SMD036K
Suits Models: 39151000 39141000 40431010 40471010 40471000 40551000 40441010 40441000 40431000 39471000 39451010 39441010 39431010 DE452B 39141100 39151100 39191100